Check Our Effective Fertilizer Programs in Medicine Hat and Area 
At Diamond Cut Lawn Services Ltd, we specialize in understanding the intricacies of maintaining a lawn and provide various lawn maintenance and fertilizer programs in Medicine Hat, Redcliff and surrounding areas. With over 20 years of experience, we can keep your residential or commercial lawn looking pristine with our lawn maintenance services. We offer complete lawn care services including:
Being a licensed pesticide applicator, we also provide aerating, lawn cutting and trimming, snow removal and power raking services for commercial, residential and acreage properties in Medicine Hat and area.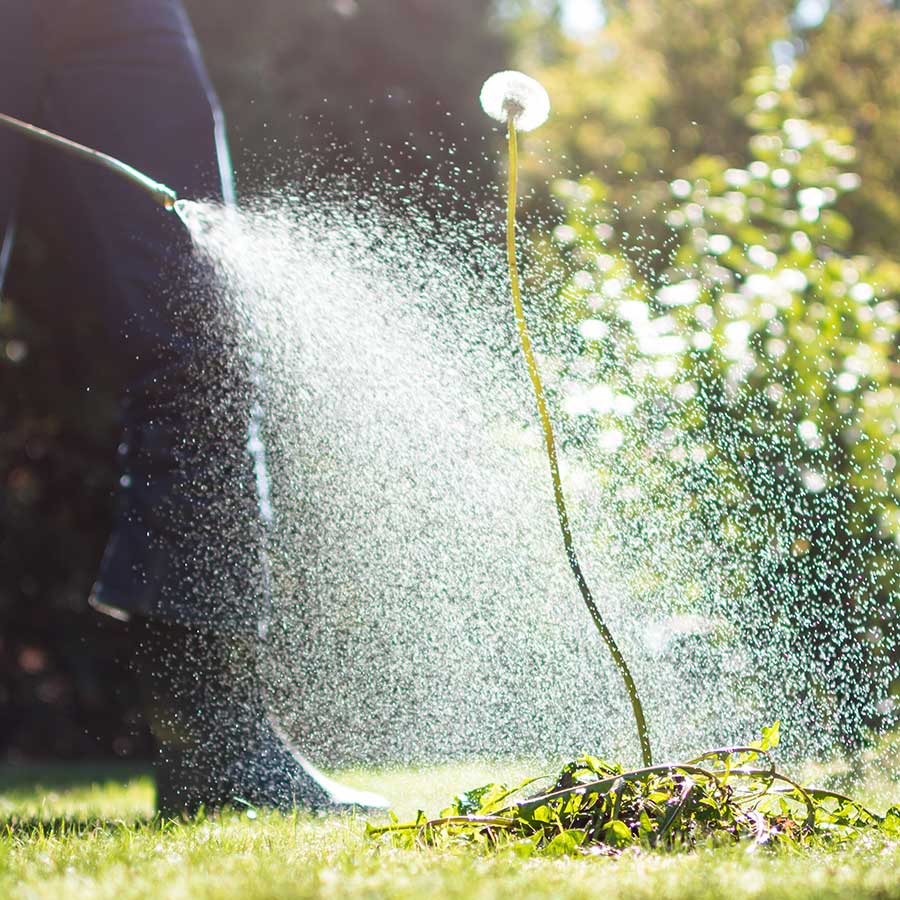 Fertilizer Program
An effective fertilizing program promotes a dense, healthy turf that is much less likely to have heavy weed populations. Spring and fall fertilizers are the most important! Please see the tips below for an effective fertilizing program:
Q: When to start fertilizing?
A: 2-3 weeks after green up, apply the first application of fertilizer. By doing this, the lawn will achieve a darker color and look better sooner. Ensure the ground is fully thawed, and there are no more calls for freezing temperatures in the forecast. Also make sure that the lawn will be able to be watered on a regular basis.
Do not apply fertilizer until the turf is actively growing and can readily use the nutrients. Reasons for this are:
To not encourage weed growth
To reduce the loss of nutrients due to erosion
To not encourage rapid, succulent growth that will be easily damaged by the cold
If the weather gets into a repeated cycle of temperatures warm enough to start top growth, but too short in duration to allow the newly developed leaves to provide carbohydrates to the roots, the roots can die from lack of food.
Q: How to maintain nutrients in the lawn?
A: Fertilizing every 4-6 weeks maintains a healthy state for the lawn.
Fertilizing during the summer months must be applied carefully so as to not burn the turf.
Q: How to prepare the turf for winter?
A: This is done in early September and is the most important fertilization of the year.
It gives the lawn hardiness and provides nutrients
Helps establish a strong root to survive a long winter
The stored nutrients also provide the grass with a much needed energy boost in the springtime
Q: Can my pet go on the lawn after you fertilize?
A: It is safe for your pet to be on the grass but always check their paw pads for any granules that may have gotten stuck. Remove any granules you find. If your pet likes to eat the grass keep them off until the granules have been fully watered and dissolved into the lawn.
Q: How soon should I water after the fertilizer is applied?
A: The sooner the better. The fertilizer should never be left for longer than 24 hours on a lawn without being watered in. If you are going to be out of town, please call and inform the office staff. If you have already watered your lawn, and our employees apply fertilizer, it is ok to wait until the following day to water it in.
Give us a call today to book a customized lawn care package for your home or office.